Wedding Dresses in Waco, TX
How It Works
Find Your Perfect Gown
Plan Ahead
Plan to begin shopping 9-12 months before your wedding
Find Your Inspiration
Envision how you want to look on your wedding day.
Book An Appointment
Bring select loved ones with your best interest in mind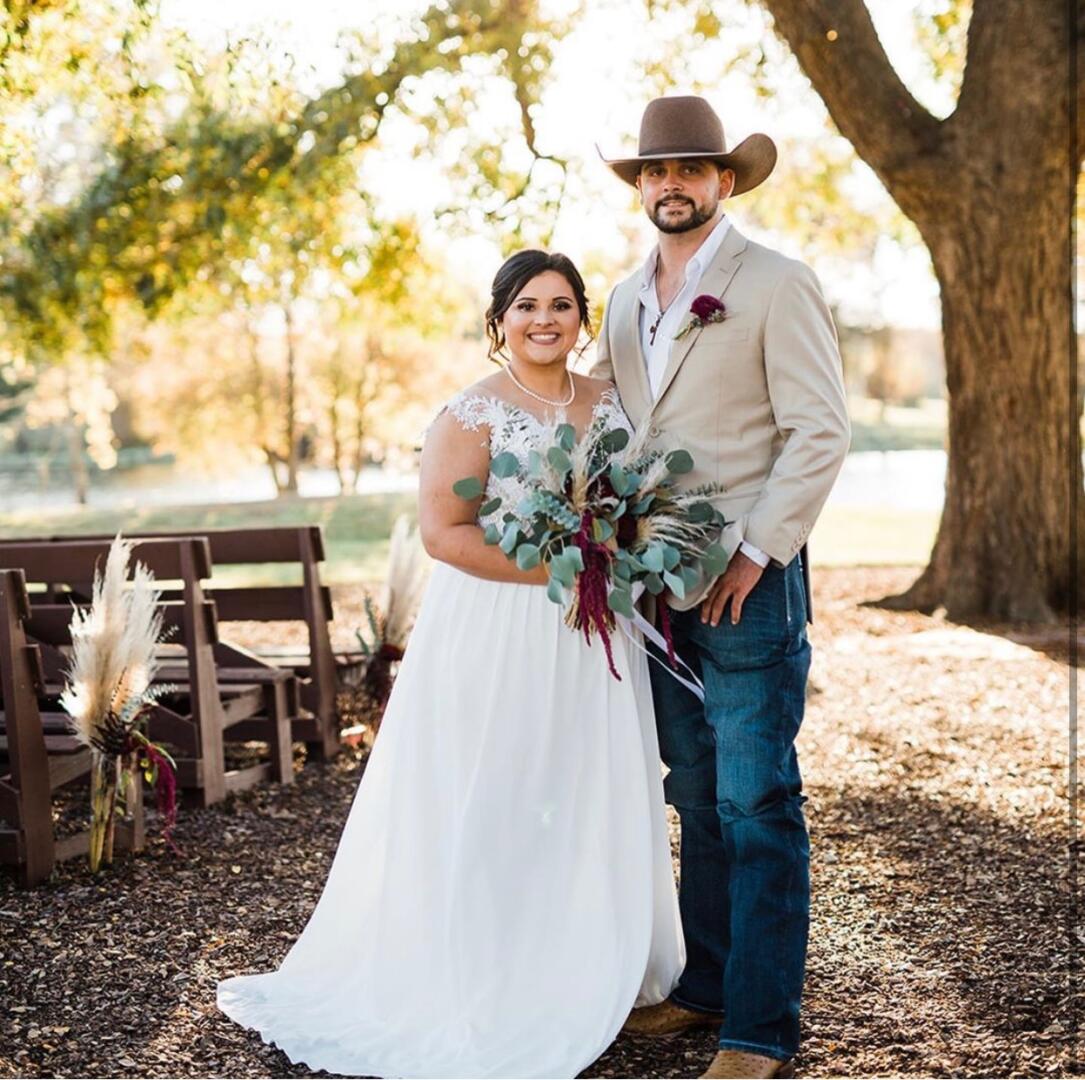 Bridal Gowns in Waco, TX
At Joann's Bridal, you can expect to find a gown that tells your love story. We hand select every wedding dress in our collection from the exclusive bridal collections of leading designers and small independent indie designers. Since many of our dresses are handcrafted by small design houses, you won't see them online or in magazines. We're firm believers that your dress should be as unique as you are. We are a bridal shop located in West, TX, but we also have one of the largest collections of bridal gowns in the Waco, TX area. From A-line to sheath, mermaid and ball gown, we have wedding dresses for every beautiful Waco bride.
For the best wedding dresses in Waco, TX and the ultimate wedding dress shopping experience, visit JoAnn's Bridal.
An Experience Like No Other!
Your vision is our passion at JoAnn's Bridal! Your personal Bridal Stylist will pay close attention to your vision, style, and personality, ensuring that your vision comes to life. Our wedding gowns in Waco, TX are classic, elegant and accentuated with a modern flair. Each wedding gown in our collection is hand selected with our brides-to-be in mind. Rest assured, JoAnn's Bridal Stylist are passionate about what they do and will provide you with an unforgettable experience.
We understand that finding the perfect wedding dress in Waco, TX area is important, but also know that the journey and experience of discovering it should be just as important! We will guide you in the right direction toward beautiful bridal gowns in Waco, TX that suit your styles, your body, and your budget. For your convenience, in-store gown collection ranges from $1000 – $2500 in sizes 4-24, including plus size wedding dresses.
Shop Wedding Dresses in Waco, TX Now
We understand that some of our brides may need a wedding dress in Waco, TX as soon as possible. Fortunately, we've got you covered! We have a selection of over 225 wedding dresses you can purchase directly out of our collection and take home with you the same day as your appointment.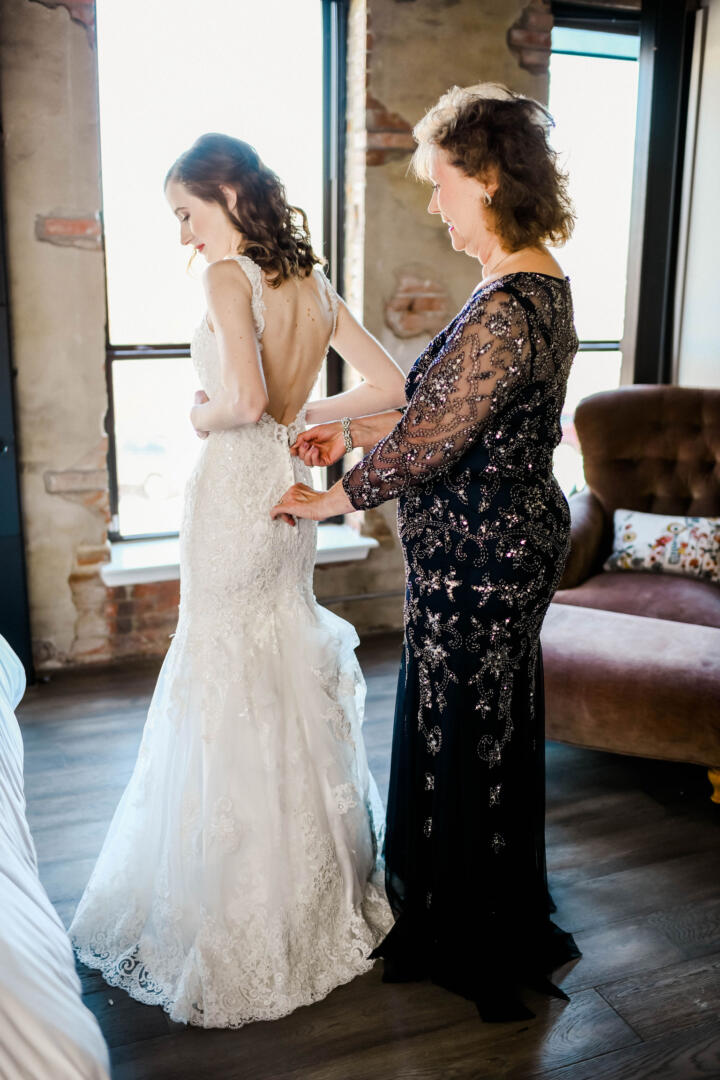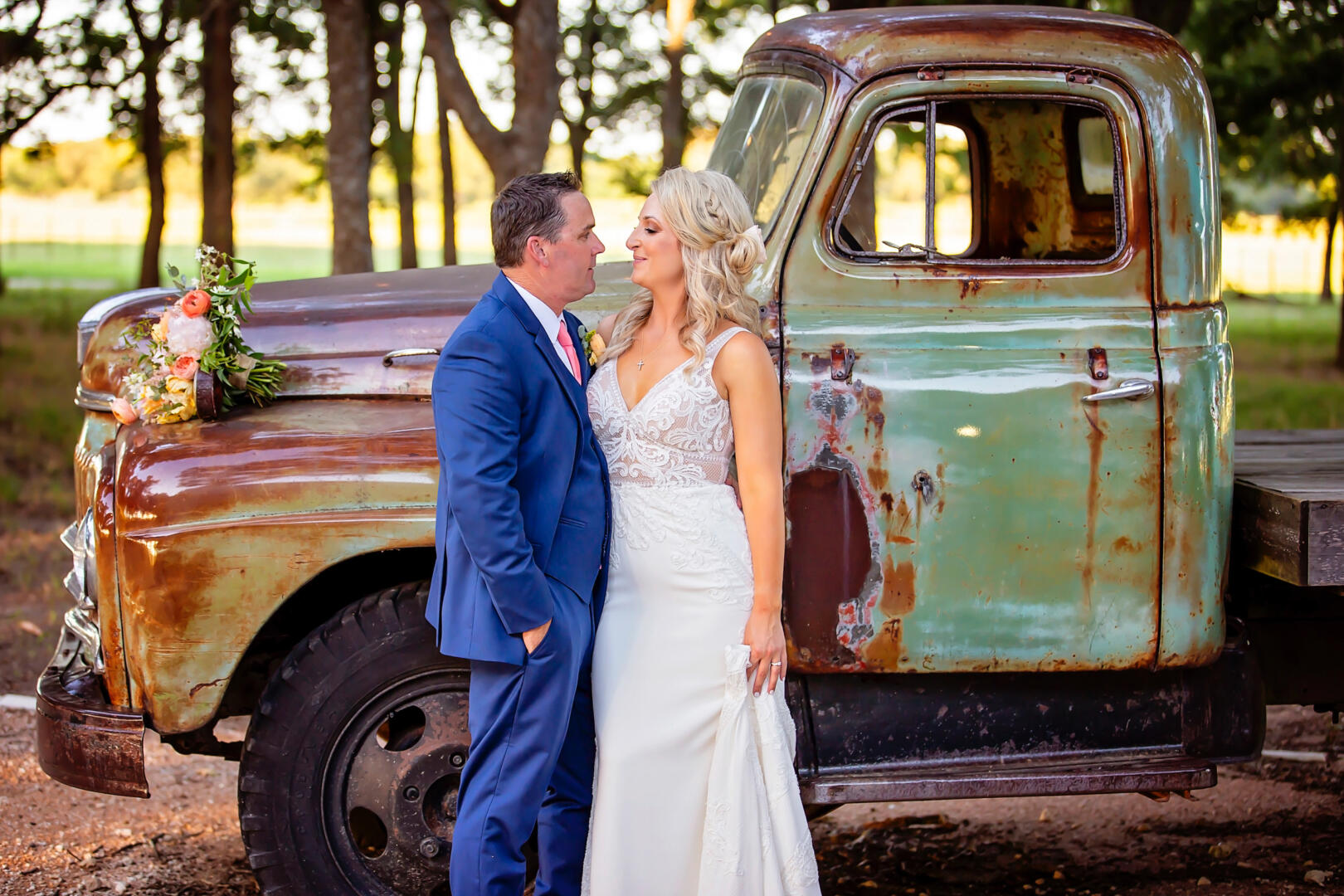 Timeline for Shopping
We recommend, time permitting, that our brides begin shopping for their gown 9-12 months in advance to allow time for alterations and bridal portraits if desired. Our gowns are made with the utmost quality, so if your gown needs to be ordered, it may take 4-6 months for your gown to arrive. If your wedding is coming up quickly, no worries some designers offer rush cuts at an additional charge. It is also very common to fall in love with one of our over 225 gowns on hand in our showroom collection and take it home with you the day of your appointment.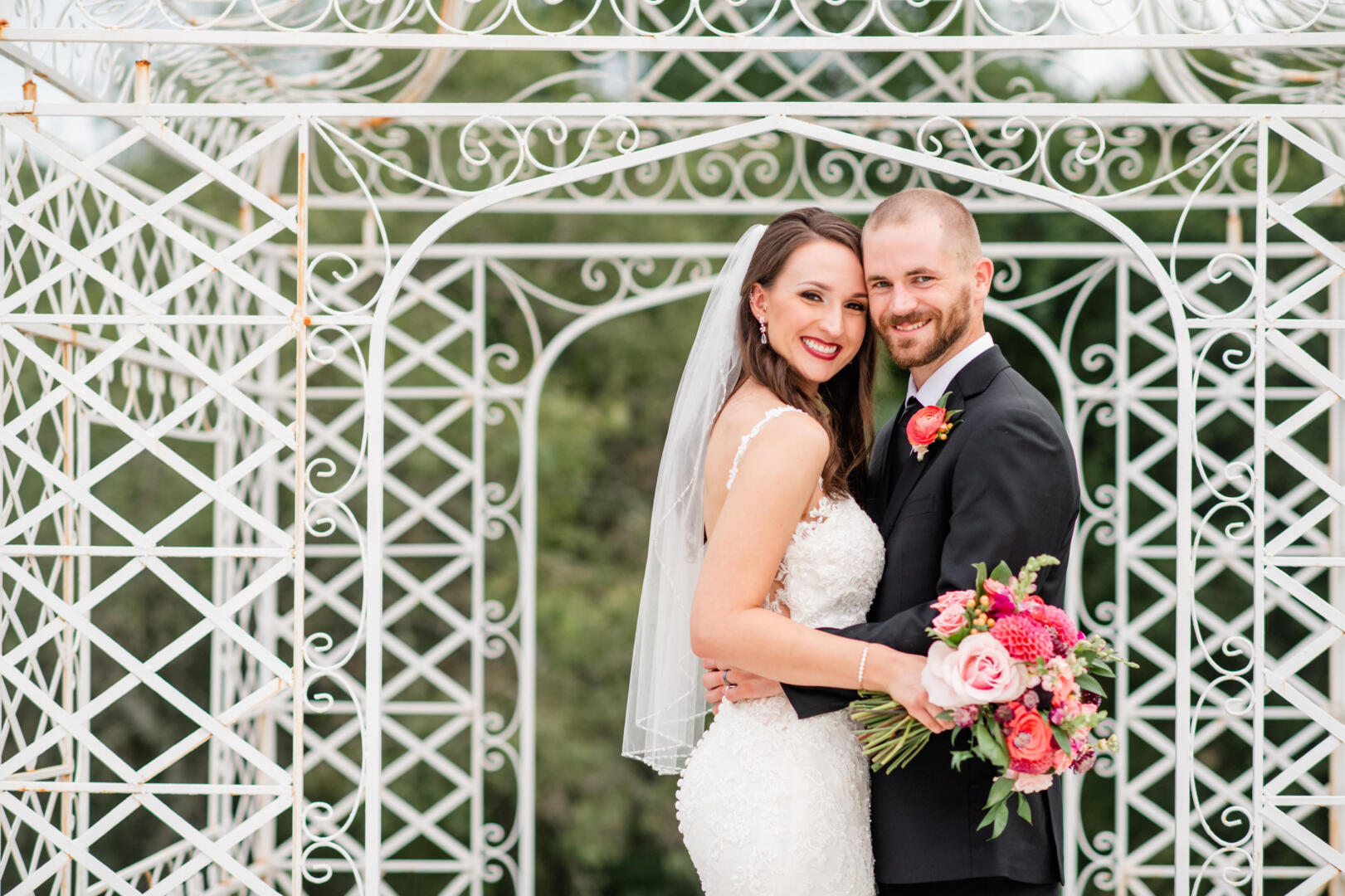 Your Appointment at JoAnn's Bridal
Prepare to be pampered! The wedding dress experience of your dreams awaits. At your appointment, your personal Bridal Stylist will take the stress out of shopping for wedding dresses in Waco, TX by ensuring your experience is everything you want it to be and then some. At JoAnn's Bridal, we make every bride feel beautiful and celebrated, offering a personalized experience to help you find the wedding dress of your dreams.
If you're ready to say yes to the dress and would like to see our exclusive collection, book your appointment now. We are nestled just 15 minutes north of Waco in the quaint community of West, Texas.
Tips for Shopping Bridal Gowns in Waco, TX
There are a few things you can do prior to your bridal appointment that will help you make the most of your time.
Researching Bridal Gowns in Waco, TX
Before arriving to your appointment, it's helpful to envision how you want to feel on your wedding day and what style you envision for your wedding, from boho to chic to classic or elegant. Sharing your vision with your Bridal Stylist will her to learn your style to help you find the perfect wedding dress to make you feel beautiful. However, we always tell our brides that it is equally important to keep an open mind, just like love, finding the perfect gown happens when you least expect it, so come with an open mind to fall in love.
Set a Wedding Dress Budget
Setting a budget is important when shopping for a bridal gown. Our collection of dresses ranges from $1000 – $2500. Come with a budget in mind and be open with your stylist so she can assist you to find the perfect wedding dress at a price point you are comfortable with. We are excited to help you find the wedding dress of your dreams!
Shopping Wedding Dresses in Waco, TX with Friends & Family
Bringing close loved ones with you to your appointment is important. Our cozy personal bridal suites seat 4 comfortably.. We recommend keeping your entourage to those that are most important to share this experience of your wedding journey. If you desire additional guests, please let us know during your appointment booking and we will do our best to accommodate.
Most of all - Have Fun!
Lastly, we want you to have fun! Searching for a bridal gown in Waco, TX is one of the best parts of wedding planning! Wedding gowns are made in silhouettes that are not normally worn in everyday life. This is your opportunity to have fun and try on wedding dresses in Waco, TX that you may not have envisioned yourself in. Relax, allow our stylists to help you find the bridal gown of your dreams, and most of all – enjoy the process!
Book Your Appointment
We can't wait to help you find your perfect gown.
Book an appointment today.
The friendly staff at JoAnn's Bridal will be glad to help.